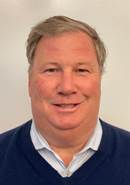 George Spencer, III
Founder and Senior Managing Director
Mr. Spencer is the Founder and Senior Managing Director at Seyen Capital.  He has over 30 years of experience in the venture capital industry. Before founding Seyen Capital in 2007, Mr. Spencer spent seven years as a Partner at Adams Street Partners ("ASP") where he helped to architect the spin out from Brinson Partners. At ASP, Mr. Spencer was a key player in the direct investing group as a lead IT investor. After leaving Adams Street Partners in late 2006, Mr. Spencer continued to serve as a Senior Consultant to ASP, managing his prior investments with the firm. Mr. Spencer was also a co-founder and Executive Member of JK&B Capital, a Chicago based venture firm. Before JK&B, Mr. Spencer was a Principal in the Chicago office at Boston Capital Ventures. Mr. Spencer started his career at Braxton Associates, a strategy-consulting firm.
Mr. Spencer holds a BA cum laude from Amherst College and an MBA from the Amos Tuck School at Dartmouth College.
Mr. Spencer has previously served on the Board of Directors of a number of public companies including SPS Commerce, Borderfree and Convio. Mr. Spencer currently serves on the Board of Directors of Cybera, Convr, KnowledgeHound, and PowerPublish.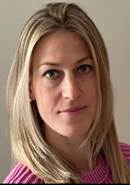 Hadley Lund
Principal
Ms. Lund joined Seyen Capital in 2021. Prior to joining Seyen Capital, Ms. Lund spent eight years working in Equity Prime Brokerage at Deutsche Bank in London.
Ms. Lund holds a BA from Smith College.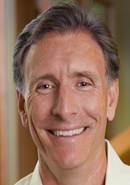 Michael Gorman
Senior Advisor
Mr. Gorman is a founding Managing Director of Split Rock Partners and focuses on investments in software and internet services companies.
Prior to founding Split Rock Partners, Mr. Gorman was Managing General Partner of St. Paul Venture Capital, which he joined in 1995 and focused on software and internet services investments. Mr. Gorman is an active supporter of the Minnesota entrepreneurial community, and works closely with organizations providing guidance to emerging companies. In addition, Mr. Gorman served as president of the Minnesota Venture Capital Association in 2000 and 2001. Mr. Gorman began his venture capital career with the Harvard Management Company. Earlier in his career, Mr. Gorman was a management consultant with Bain & Company, where he assisted clients in the development and execution of corporate strategies.
Mr. Gorman holds a BA in Economics and Public Policy from Duke University, summa cum laude as well as MBA and JD degrees from Harvard University.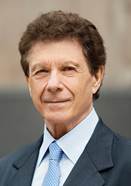 David Kronfeld
Senior Advisor
Mr. Kronfeld founded JK&B in 1996. Mr. Kronfeld is an experienced venture capital investor and telecommunications industry executive with over 30 years of experience. Prior to forming JK&B, Mr. Kronfeld was a General Partner at Boston Capital Ventures ("BCV") where he focused on making venture capital investments in companies in the telecommunications and software industries. Before joining BCV, Mr. Kronfeld was with Ameritech where he was the Vice President of Acquisitions and Venture Investments responsible for directing Ameritech's venture capital investments in a broad array of telecommunications-related companies and all of Ameritech's mergers and acquisitions activities. In addition, Mr. Kronfeld was a Senior Manager at Booz Allen & Hamilton and a Systems Analyst at Electronic Data Systems (E.D.S.).
Mr. Kronfeld earned a BS in Electrical Engineering with high honors and a MS in Computer Science from Stevens Institute of Technology and an MBA from The Wharton School of Business.
Mr. Kronfeld is on the Board of Directors of NeuLion.